Try-Out Aikido Spring 2020
Are you ready to move your body, try something new, and perhaps meet new friends? Try Aikido with us in Lunds Aikidoklubb in the middle of Lund! Our beginner's course start out with a Try-out week, starting Monday the 27 th of Januari, at 8.30 pm. You may come and train 3 classes for free, followed by 2-3 special beginner's classes per week Mondays, Wednesdays and Fridays for about 10-12 weeks. Every class is 60 minutes long. When you feel ready or when the instructors tells you, the rest of the schedule opens up with so much new fun things to try to figure out!
Sign up today!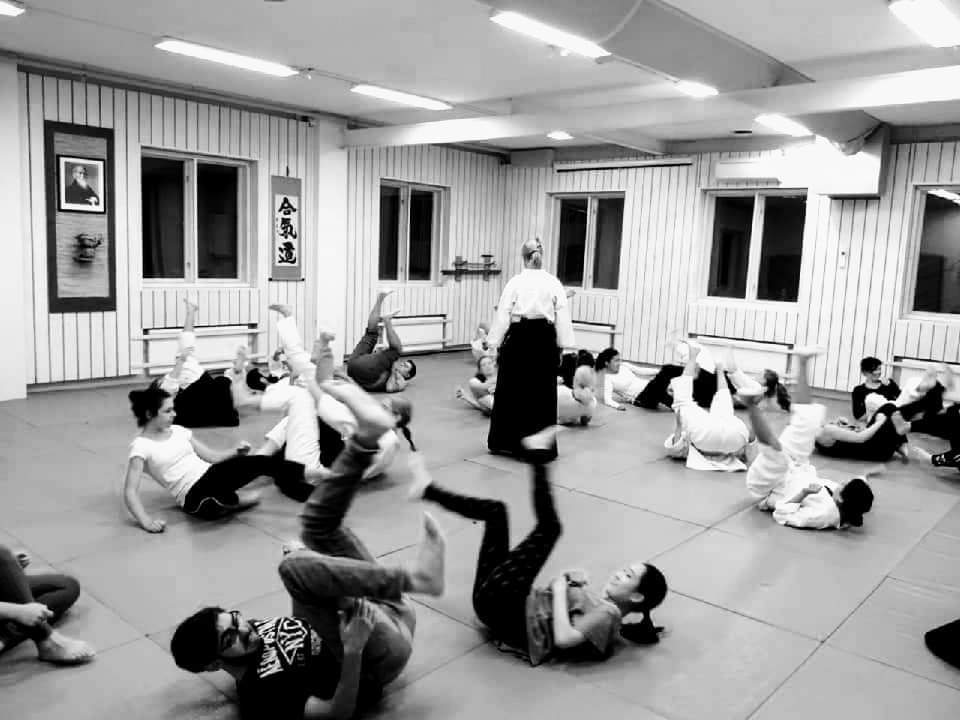 If you would like to try aikido out, all you have to do is show-up 15 minutes ahead of class the 27 th or 29 th of Januari, but you can also sign-up right now here: Yes, I'm interested! If you later decide not to continue we will remove your information according to GDPR policy.
Fees
To get access to training after first three free classes, you pay a training fee for the full semester, 1400 SEK for employed, or 1000 SEK for students/unemployed. There is a 200 SEK annual dojo membership fee, payed once a year by all adults, and this provides you, among other things, with an injury insurance during training as well as when you go to and from the training. The fee can be paid in the dojo using credit card, or directly to our bank account. More information on our homepage (under Fees)
Training outfit
In the beginning it is fine just training in soft long pants suitable for physical activities, and short sleeved T-shirt. If you decide to continue we will order a gi, the training outfit typically used in japanese martial arts.
Aikido, what is it?
Aikido is a competition-free japanese martial art where we train together the techniques and exercises the instructor of the class goes through. We put a significant amount of time training how to safely receive the techniques and take a fall. We have special mats on the floor to dampen any impact to your body. The techniques are mainly defenses against various forms of grabs and strikes. The instructors will show you step-by-step how to perform each technique and there are usually plenty of seniors helping out as well. Later you will be able to train techniques with and against wooden sword and staff as these are traditional training tools in aikido. It will add a new dimension to your training for sure! More about our club and aikido here, and even more about aikido here
Who can train?
Basically everybody! In Lunds Aikidoklubb we have very active members as young as 7 years old and older than 60 years old.
Aikido in social media
We are present both on Instagram and on Facebook. There you can find out what we are up to with new videos and photos almost daily. Take a peek and be inspired!
Testimonies about aikido and our dojo from some of our newest members:
"Why do you train aikido with us here in Lunds Aikidoklubb?"
Joud, 16 år - "Aikido is fun! People sometimes tell me I have a flexible body but that I need to get stronger. Aikido seems to help me with that."
Tara - "Because it feels good. I am always happy when I leave!"
Xiaoju - "I am doing, now, things that I was never able to do before. It's exciting!"